In recent days, Hefei's persistent heat is "baking" frontline workers. In order to do a good job in preventing heat and cooling of front-line personnel, to ensure the health and life safety of employees, to prevent safety accidents and heat stroke incidents, and to ensure safe production, Calsion started the distribution of anti-heat and cooling supplies, and sent "a wisp of coolness" to the employees fighting against the high temperature and extreme heat.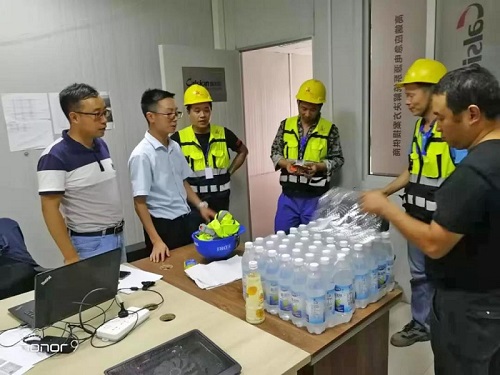 Visit the front-line staff at the project site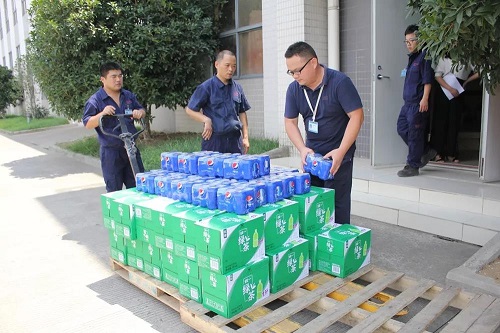 distribute anti-heat and cooling supplies to the production workshop
Calsion has been vigorously advocating the "people-oriented" concept, over the years have attached great importance to summer cooling work. In addition to distributing anti-heat and cooling articles, Calsion also actively propagandizing common sense of anti-heat and cooling in summer. Meanwhile, it is required to strengthen on-site inspection to ensure the safe and effective operation of anti-heat and cooling equipment and facilities, prevent the occurrence of heatstroke and occupational health accidents among front-line production personnel, and ensure the safety and production order of employees on the production site.