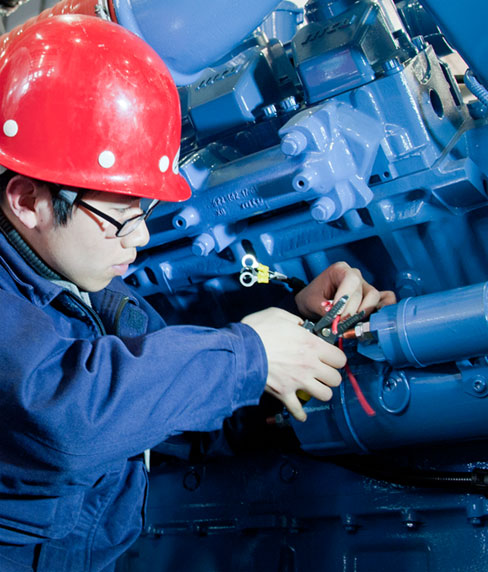 All electricty-generating products we offer are internationally famous brands and have ISO9001
certification. We, Calsion Service Centre offer efficient and reliable technical support/service for
our agents and direct customers. The warranty period of gensets lasts for 12 months or 1000-hour
operation since ex-factory date, which occurs first. Our company will take the whole responsibility
for all failures due to manufacturing defect of gensets.

Wearing parts, daily consumables, incorrect operation, negligence in maintenance, incompliance
with operation manual of producer or other situations are not included in the scope of warranty.

Moreover, we offer chargeable maintenance service for our customers and help you avoid any
risks since the start.

If your products need repair or maintenance, please download the repair application form and,
after filling, send it to the email address as below. Also you could call 24-hour service hotline and
we will immediately offer solutions for your problem.
Serice Emial:service@calsion.cn
24-Hour Hotline:400 168 1996