On September 16, the 17th China International Small and Medium Enterprises Fair (hereinafter referred to as China Expo) officially opened in Guangzhou. As one of the six "little giants" enterprises in Anhui Province who were invited to participate in the exhibition, Hefei Kangerxin Power System Co., Ltd. has cooperated with many enterprises around the world in the exhibition area of provinces, regions and municipalities-the "Specialization, Special and New" exhibition area. Show, exchange and cooperate on the same stage.


1. An international event for enterprises to showcase "Made in China"
The Expo was founded in 2004 under the initiative of Zhang Dejiang, former member of the Standing Committee of the Political Bureau of the CPC Central Committee, Chairman of the Standing Committee of the 12th National People's Congress, and then Secretary of the Guangdong Provincial Party Committee, and approved by the State Council of China. It has been successfully held for 16 sessions and is an international exhibition certified by the International Federation of Exhibitions (UFI). China Expo is currently the highest-standard, largest-scale and most influential international event for small and medium-sized enterprises in the Asia-Pacific region, and has been supported by many countries.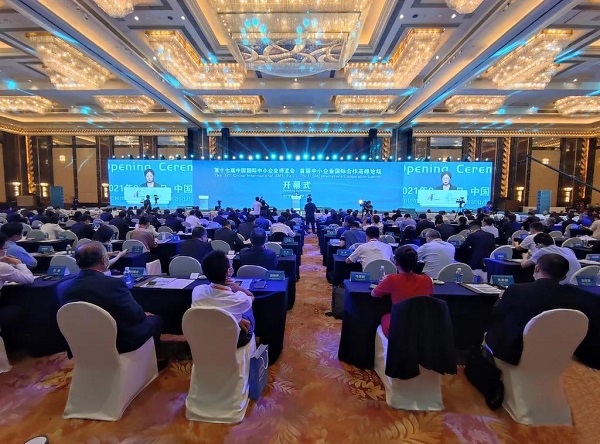 The exhibition area of this year's expo is about 110,000 square meters, with a total of 3,500 standard booths. Including the guest-of-honour exhibition area of the theme exhibition, international exhibition area, Hong Kong, Macao and Taiwan exhibition areas, provincial, regional and municipal exhibition areas (including "specialization, special new" exhibition area, innovative service exhibition area) and professional exhibition industrial product exhibition area, industrial design exhibition area, and industrial Internet exhibition area. During the period, there will also be supporting "specialized, special and new" enterprise special events, SME informatization application promotion activities and informatization forums, industrial design week special events, intellectual property protection, application, rights protection and other special events, competition policy and SME development Thematic activities.
2. Decades of crafting to build a "little giant" enterprise
"We are not only a generator set manufacturer, but also a system integrator. We are very familiar with various conditions, technical specifications and industry standards. From the beginning of the project, we provide system technical support and seek the most economical and effective solutions. He Shushan, Vice Governor of Anhui Province and other leaders visited the Kangerxin booth, listened to the detailed introduction of the staff, and nodded frequently. On the day of the exhibition, the entire main exhibition hall was crowded with people, and the "Specialized, Specialized, New" exhibition area was crowded with people who came to consult and communicate. Customers come to the Kangerxin booth to communicate with each other. Everyone may watch the generator set product introduction carefully, or consult on-site emergency power system solutions.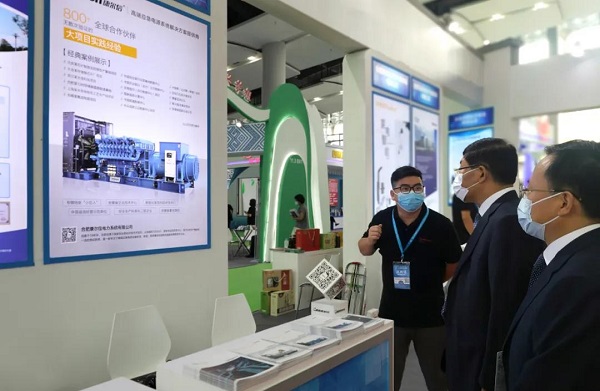 Vice Governor He Shushan and other leaders visited the Kangerxin booth
In 2011, my country put forward the concept of "specialization, specialization and newness" for the first time. As the country has achieved fruitful results in cultivating "specialized, specialized, innovative" SMEs in recent years, "specialized, specialized, innovative" has transitioned from the initial experimental stage to the current comprehensive promotion stage. As a national high-tech enterprise, Kang Erxin has been focusing on the research and development, manufacturing, system integration and service of high-end emergency power equipment. For decades, he has been working hard in the emergency power supply industry, sculpting with ingenuity, letting word of mouth speak, paying attention to every product detail and technological innovation, and finally successfully selected into the list of recommended and supported national specialties and new "little giants" enterprises.

3. Work hard to solve the "stuck neck" problem
In recent years, "specialized, special-new" SMEs have played an increasingly important role in my country's economic and social development, and the vigorous development of "specialized, special-new" SMEs has become an important part of the implementation of the new development concept. The Politburo meeting held at the end of July emphasized the need to carry out a special action to replenish and strengthen the chain, speed up the solution of the "stuck neck" problem, and develop "specialized, special-new" small and medium-sized enterprises.
As a high-end emergency power system solution provider, Kang Erxin is constantly pursuing technological innovation and system optimization, relying on the rich engineering and industry experience accumulated by a large number of successful projects, and can provide tailor-made personalities according to the application needs of different customers. Power system solutions. With international quality, its products and services are widely used in the construction and development of various key and important fields such as chip semiconductors, data centers, and super high-rise buildings. Such as: a memory base project in Wuhan, a memory chip factory project in Dalian, a large integrated circuit demonstration line project in Beijing, China Minsheng Bank Headquarters Base Data Center, Agricultural Bank of China (Head Office) North Data Center, CITIC Tower (China Zun), Asia Investment bank headquarters building, Asia Boao Forum, etc.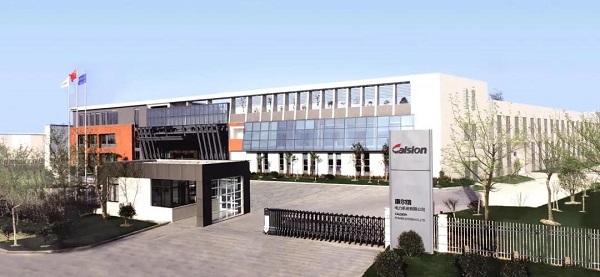 In the new era, new opportunities, and new challenges, Kang Erxin will uphold its original aspirations and continue to achieve technological breakthroughs, innovations and upgrades in the changes unseen in this century. Always adhere to serve the national strategic needs, inject momentum into the speedy solution of the national "stuck neck" problem and the "high-quality development" of the economy, and break the waves in the wave of global competition!