On the morning of November 6, the Anhui import demand release and economic and Trade Cooperation Symposium hosted by the people's Government of Anhui Province and held by the Department of Commerce of Anhui Province was held at the Shanghai International Conference Center on the Bank of the Huangpu River. Calsion was invited to attend the conference with nearly 200 foreign guests from the United States, Canada, the United Kingdom, Russia, Japan, Belarus, the Czech Republic, Cuba, South Korea and other countries and regions.
The event was presided over by Sun Donghai, deputy secretary general of the People's Government of Anhui Province, and Zhou Xi'an, deputy governor of Anhui Province, attended and delivered a speech. It is an important event that Anhui Province in cooperation with the second China International Import Expo, which is aimed at the release of import procurement demand and investment and trade negotiation. In total, 60 trade and investment projects were signed at the symposium, among which Zhou Shuliang, executive deputy general manager of Calsion, signed a memorandum of strategic cooperation with Chizhishangyushi, chairman of Mitsubishi Heavy Industry (Shanghai) Co., Ltd., and reached a cooperation intention of US $30 million. In the future, the two sides will continue to give full play to their own advantages and expand the field and scale of cooperation.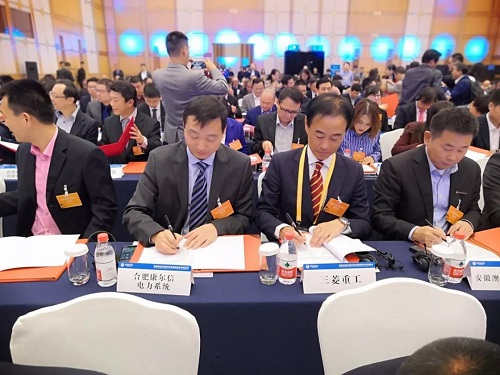 Mitsubishi Heavy Industries (Shanghai) Co., Ltd. is a subsidiary of Mitsubishi Heavy Industries, which founded in 1884 and is the largest military manufacturer in Japan. In July 2019, the Fortune 500 list was released, and Mitsubishi Heavy industry ranked 334. Since 1917, Mitsubishi Heavy Industry has been committed to the manufacturing and R & D of various diesel engines. Its advanced research, development and production technology has been highly praised in Japan and overseas.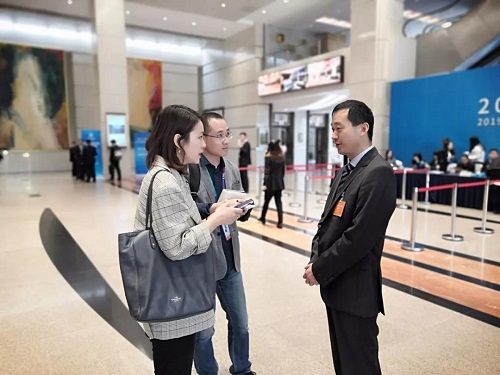 "Calsion has been following the international development route and has maintained long-term strategic cooperation with internationally renowned enterprises for decades." In an interview with reporters from Anhui Branch of Xinhua news agency and Anhui Daily News Agency, Zhou Shuliang, executive deputy general manager, said that on the stage of "going through"the world, he had the opportunity to move forward with more global trade partners, laying a solid foundation for Calsion to further integrate into the global industry chain, market chain and value chain.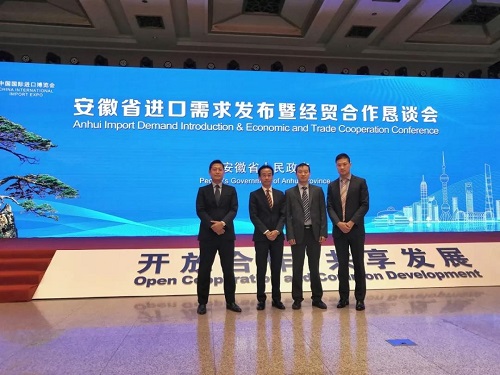 As a high-end emergency power system solution provider, Calsion products and services with international quality are widely used in chip semiconductor, data center, finance, communication, hotel, medical, construction and other fields. In the future, Calsion will seize the opportunity, thoroughly implement the development concept of "innovation, cooperation and sharing" in the Expo, continuously innovate and break through, increase technical cooperation and development sharing with foreign well-known enterprises, help the construction and development of national strategic emerging industries such as chip semiconductor and data center. Based on the international vision and strategic thinking, we will lay out the blueprint for enterprise development, strive to build a sustainable, diversified and win-win Calsion ecosystem, and contribute "China's wisdom, China's plan and China's power" to the prosperity and development of the global economy.