Recently, throwing objects from high altitude occurred frequently, which has become a public hazard to the safety of citizens. To this end, People's Daily Digital Anhui Special launch "refuse to throw objects from high altitude, protect urban civilization" theme planning and invited Zhou Shuliang, the executive vice general manager from Hefei Calsion Electric System Co., Ltd., Li Xiangbin, deputies to the 12th and 13th national people's congresses, Lin Cunan, chairman of Hefei Chinese culture promotion association; Zhou Donghong, national model worker, Zhou Chuanjin, the fourth national moral model, and other celebrities jointly called on the whole society to "refuse to throw objects from high altitude, start from me".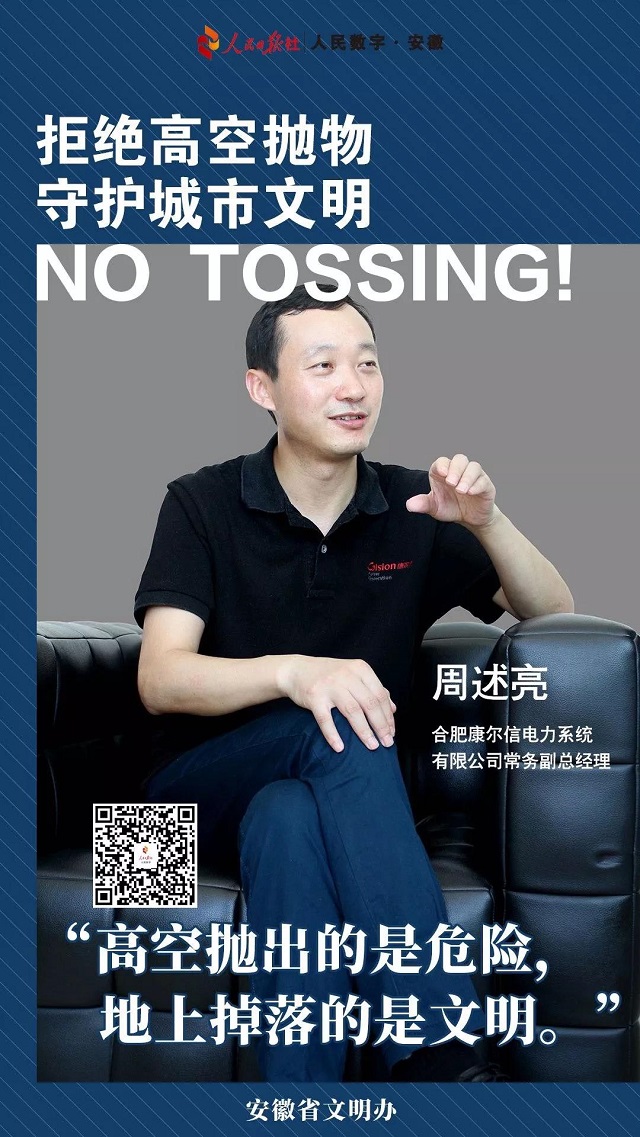 People's Daily is the top one newspaper in China. It is also the organ of the central committee of the communist party of China, and the most authoritative and comprehensive daily with the largest circulation in China, and one of the top ten most authoritative and influential newspapers in the world by UNESCO. The public welfare activity was hosted by People's Daily digital Anhui, the publicity department of each county (district) and the civilization office, and spread through multiple channels including Weibo, WeChat, news client, People's Daily digital Anhui Douyin ID, and People's Daily electronic reading column.
People's Daily E-reading Column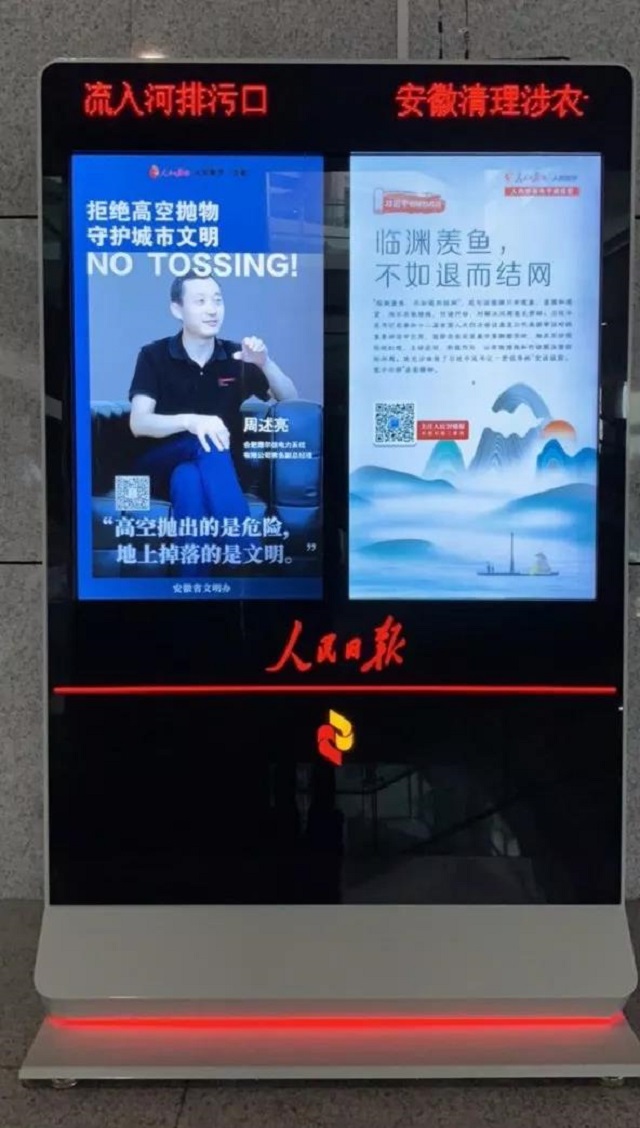 The e-reading column project of People's Daily is a new media platform created by People's Daily to build an international first-class media, which integrates the functions of reading mainstream newspapers and magazines, emergency release of government information, people's digital TV station and digital content cloud service. It is generally layout in the party and government organs at all levels and enterprises and institutions, the institutions of higher learning, schools, hospitals and other places.